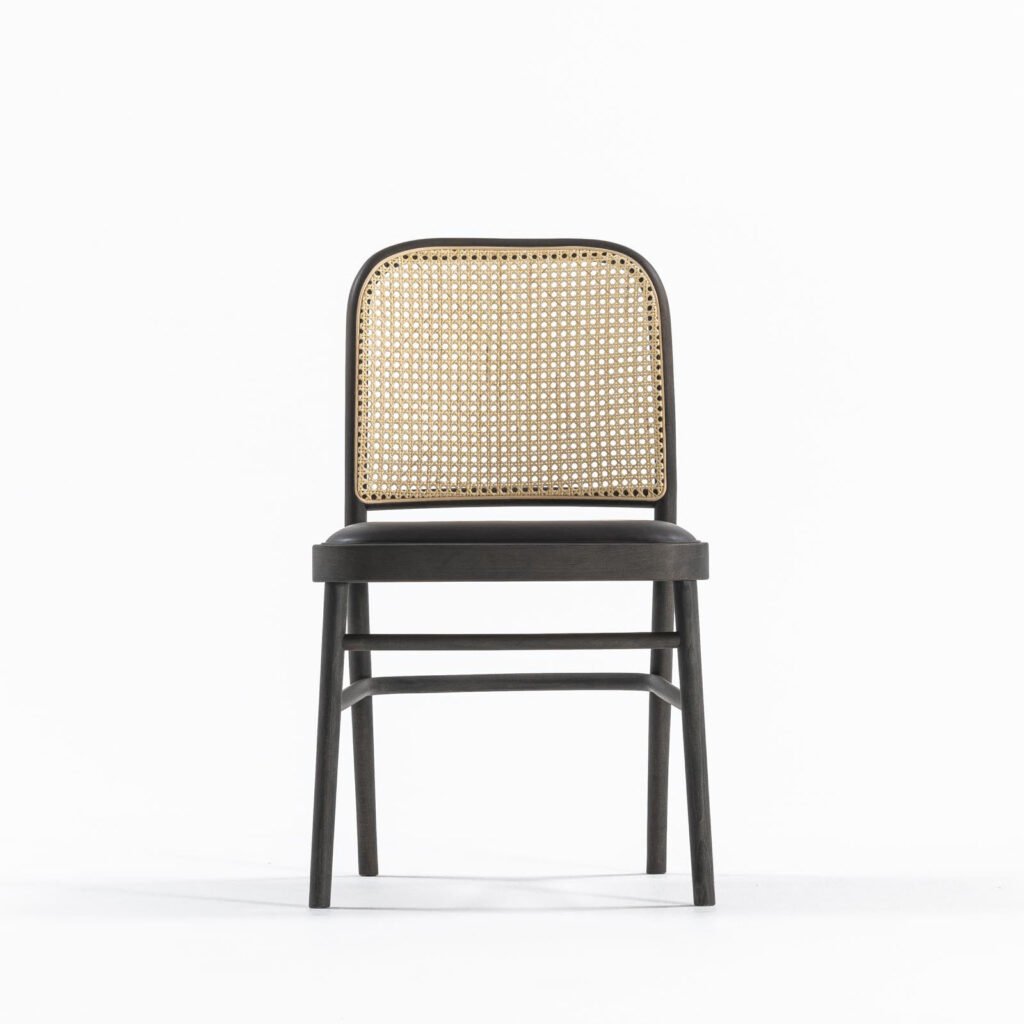 The technology for bentwood was invented by German furniture maker Michael Thonet around 1840.
Bentwood furniture has been made in Japan for over 100 years, with long-ago manual processes handed down even today.
To fabricate a chair using bentwood techniques, we conceived of a design that inherits that history to become a contemporary standard. While following the bentwood chairs of the past, the frame configuration leaves straight portions in the back legs and arms and places a U-shaped crosspiece into the front legs to express lightness. Like many bentwood chairs beloved worldwide, we hope that this chair will find a familiar spot in your life.