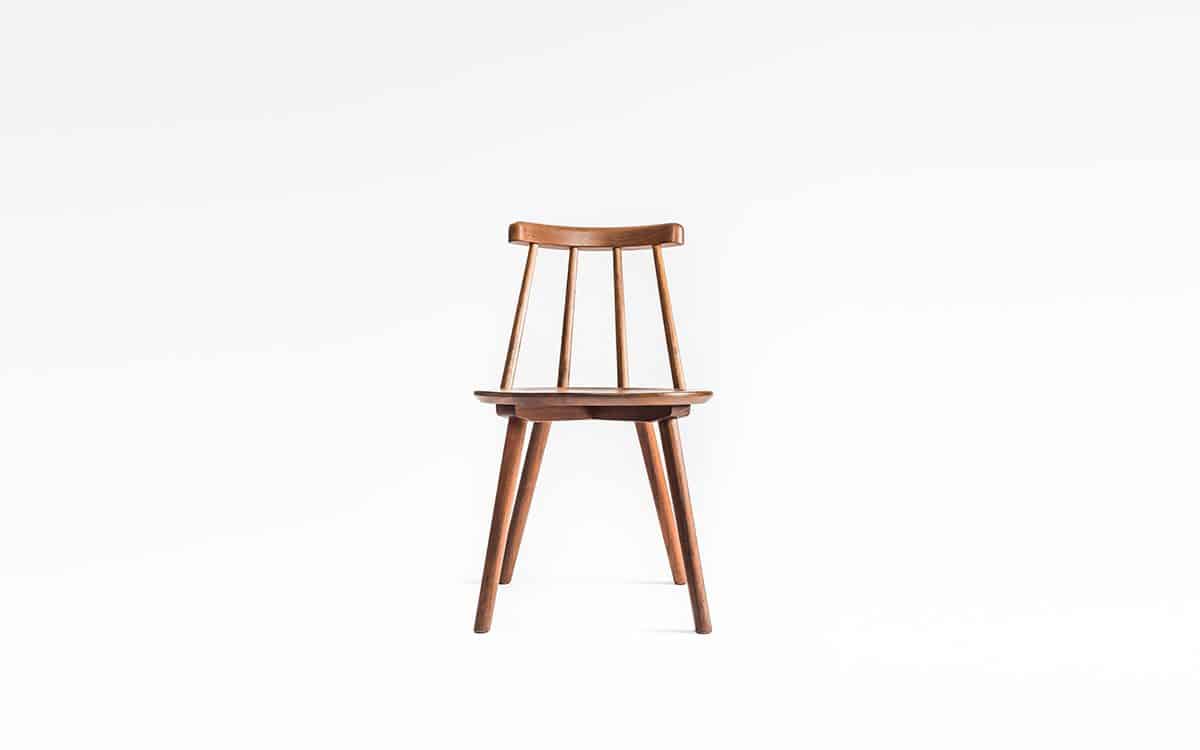 Every part of the components of Dorf is made from solid wood. The spokes, which are characteristic of the Windsor chair, are directly sunk into holes in the seat to portray an arc and attached. This structure utilizes a bonding method to provide maximum strength. The natural wood arm goes around as if joining the spokes, resulting in a back design characteristic of the Windsor chair.
A common characteristic of all Dorf side chairs, armchairs, and stools is the details of the back of the seat. Conventionally, the legs of a Windsor chair are directly attached to the bottom of the seat.
However, maintaining strength is difficult with such a structure.
Hence, Dorf uses a cross-type component to connect the seat and legs and ensure leg strength, and the natural wood seat prevents the chair from flipping over, creating a stable chair. Contours, called "zaguri," are carved into the seat to gently cradle the person sitting on the chair.
The seat of this stool is a little higher than most stools and can be flexibly used as a stool for working in the kitchen or various other situations.