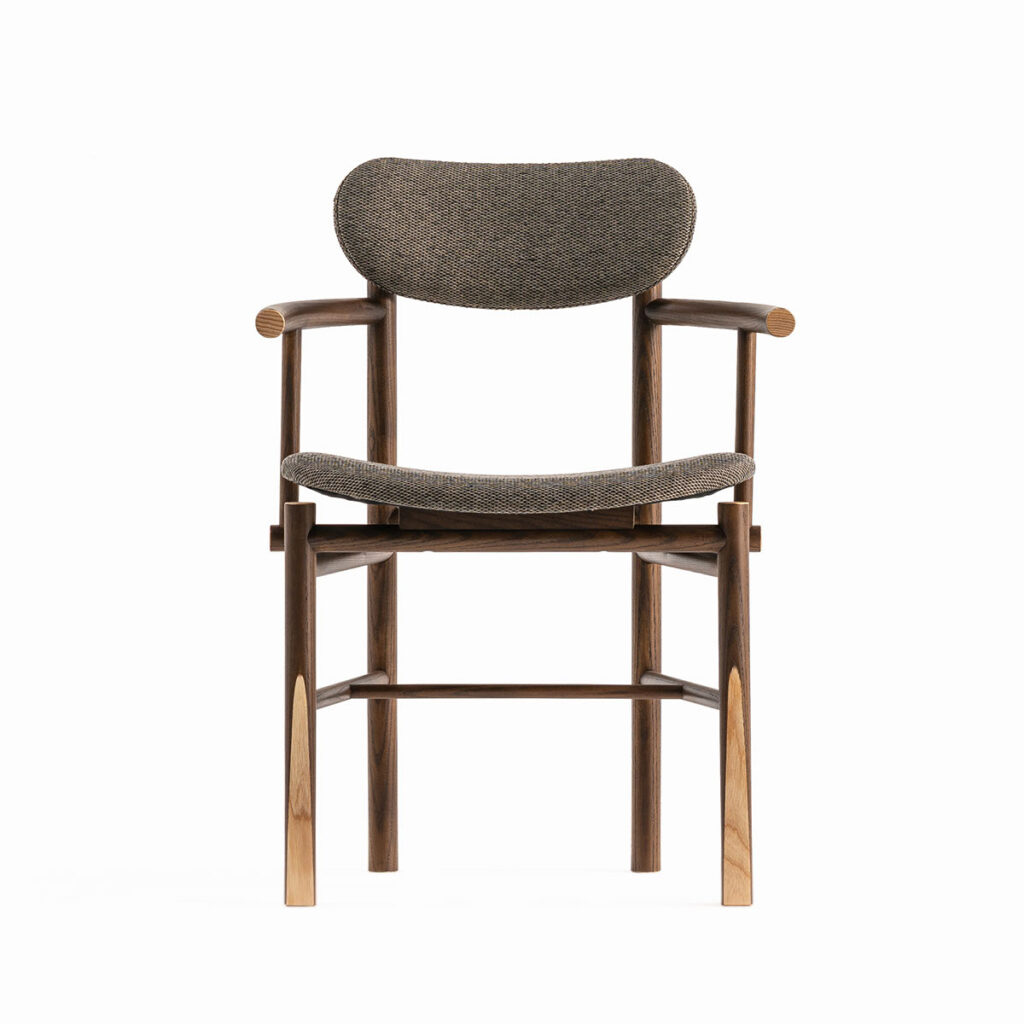 Takenoko is a term coined from the resemblance of natural unhusked logs used as floor pillars in alcoves to the cross-section of bamboo shoots when processed in a manner involving diagonally shaving off the parts on the tatami mats so that it is easier to insert the tatami mats.
Our ancestors incorporated unhusked logs in their natural form into tea huts. This is a concise representation of naturalistic philosophy, different from the Shoin-zukuri style of esthetics composed of squared timber. Also, takenoko which appears in floor pillars embodies the sense of wabi-sabi resembling bamboo shoots inside the house that were originally detested as things that pierce floors being loved for the charm of hovels.
To face the natural state of trees and make them conform to one's own lifestyle. The Takenoko chair embodies the beauty and esthetic sense of Japanese people, who live together with nature.
I often use logs in their natural form in architecture. Compared to squared timber, logs are distorted and have different thicknesses, requiring time and technology for design and construction, but the beauty of not only the material but also of humans living in accordance with nature creates a unique softness and comfort in the space. For many years, we have been wanting to create a chair that embodies coexistence with nature and the naturalistic lifestyle esthetic of Japanese people that suits such a space with our own hands. (Hiroshi Nakamura)