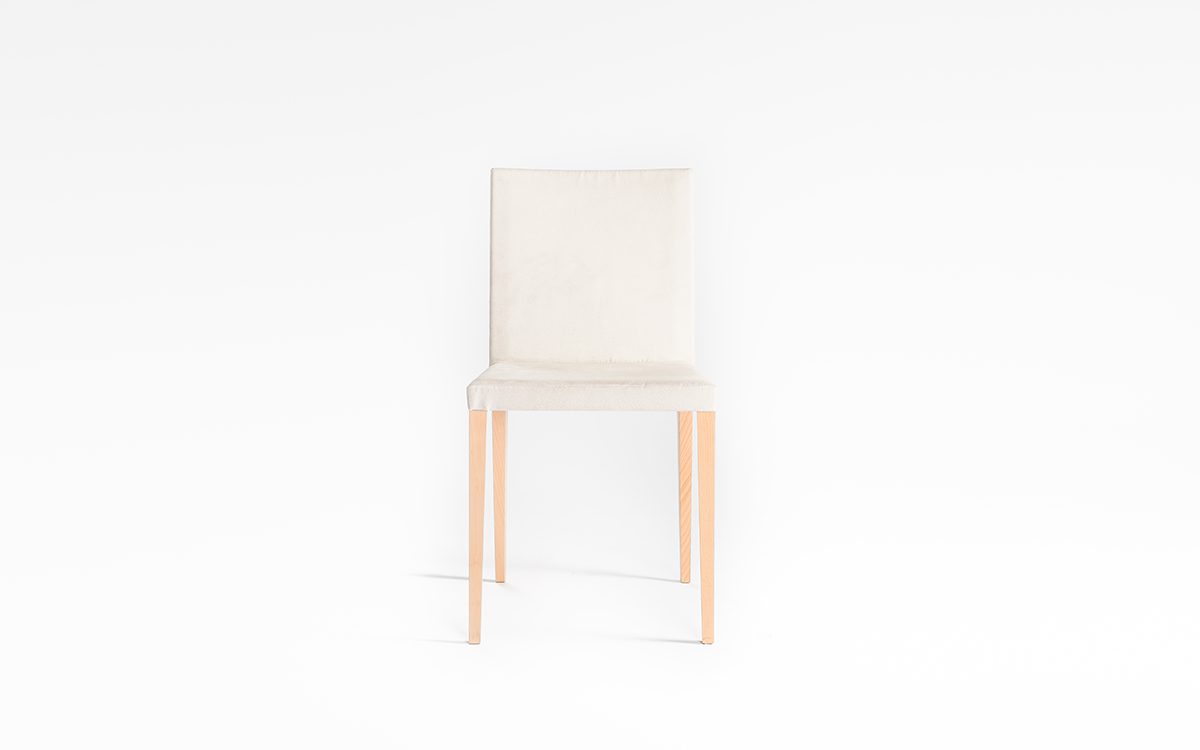 The architect Kengo Kuma was assigned to redesign the Nezu Museum in Minami Aoyama in Tokyo. One of our stores Time & Style Atmosphere is located next to the museum. Knowing that Kuma would redesign the neighboring museum, we talked to the person in charge in his office and the museum staff with the desire to make furniture for them. This chair is the result of those conversations. Our relationship with Kuma deepened over time, and we have been manufacturing furniture for many architectural projects.
The chair Kuma designed for the museum was simple. The thin, flat seat has a backrest that traces a gentle arc, and stretching from the thin seat are four thin legs, the inner sides of which are chamfered so that they appear sensitive. It seemed structurally hard to make this chair of wood, so the only option left was to secure strength by adding a structure of invisible joints.
Unless we made the chair with only wood, there was no meaning in the design of this structure. We repeated test production many times with the factory while discussing ways to secure enough strength using only wood, and finally completed the chair for the museum. Although it seems to be a simple chair without any characteristics at first glance, it looks very cool when placed inside Kuma's architectural space. After all, I cannot help but feel that this chair is a part of his architecture; therefore, the furniture harmonizes with space.
Although there are a number of masterpiece chairs designed by architects, the best place to appreciate them is in architectural spaces designed by their architects. This is how I knew that there exists a context for everything and felt closer to the architecture of Kuma.