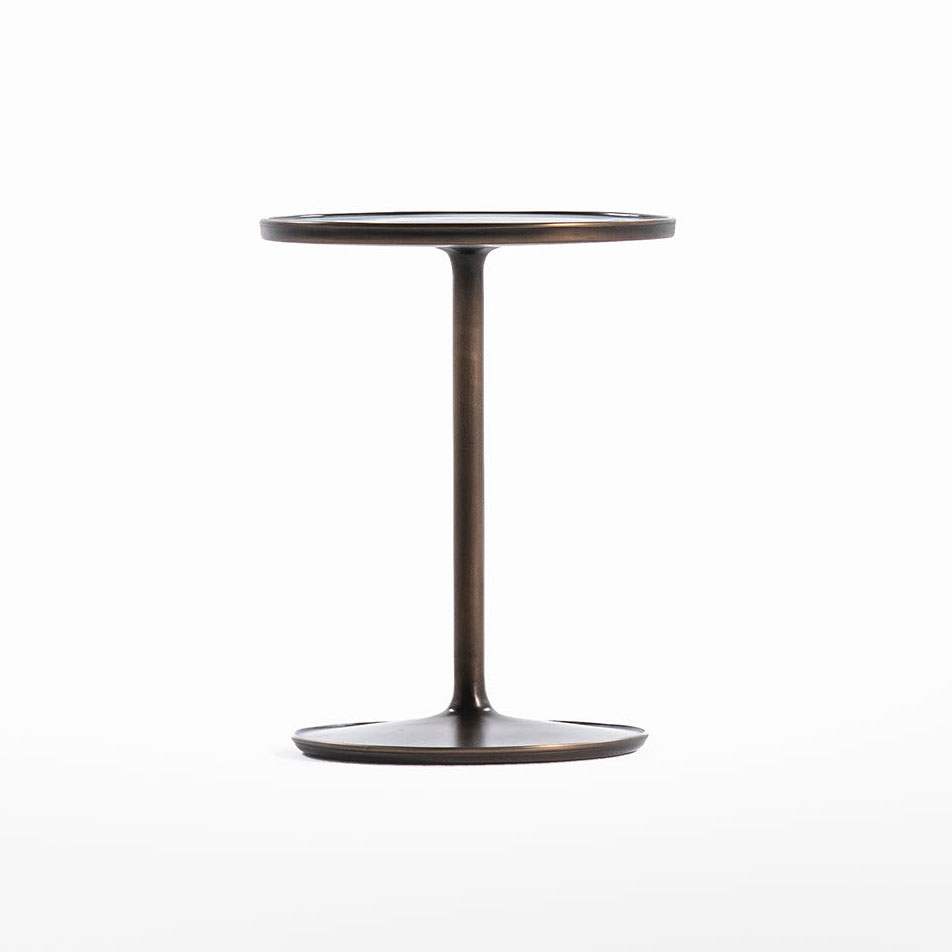 The Monk's side table is a table structured by joining three simple parts, a tabletop, support, and base made of bronze, to become a single mass. While it is a side table, its solid material and seamless form exist like a piece of art.
We used Japanese casting technology, which had never been used in furniture before, to utilize a free and delicate beauty of form to create furniture.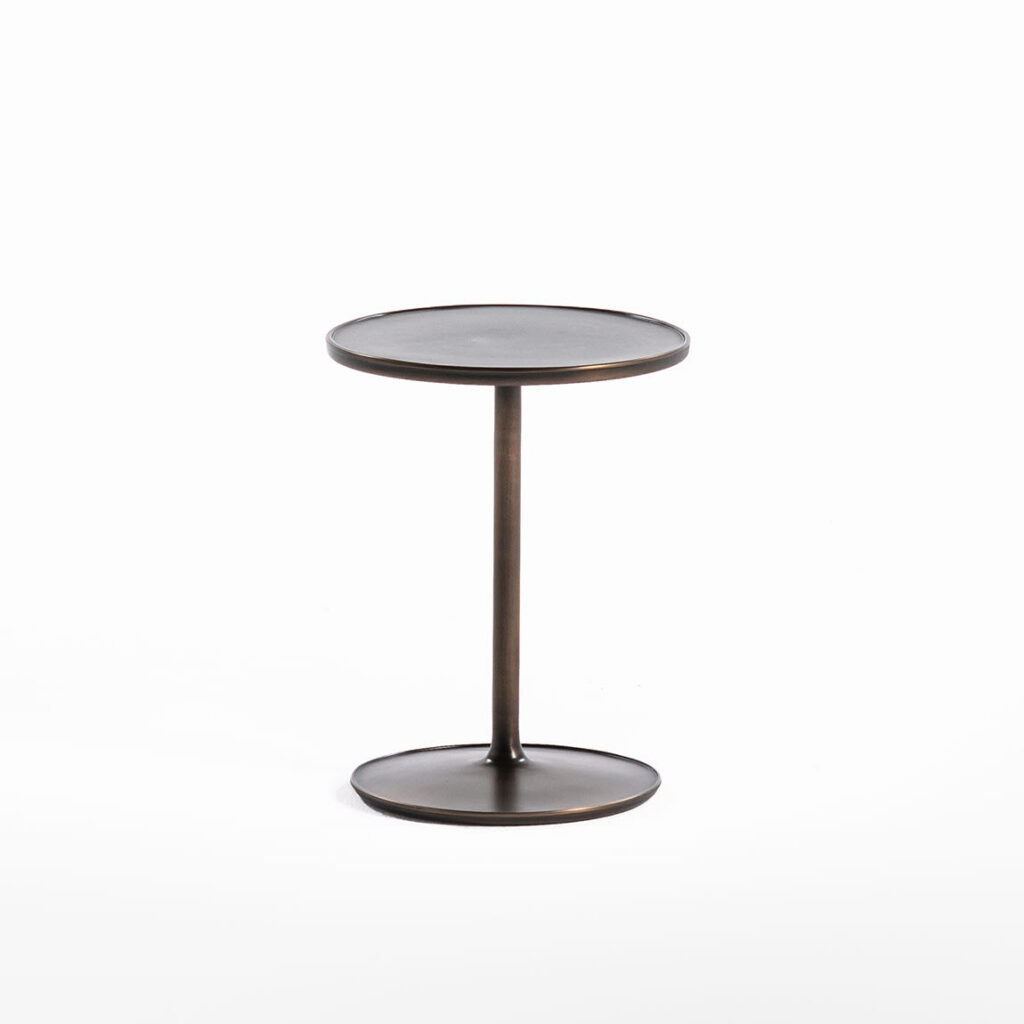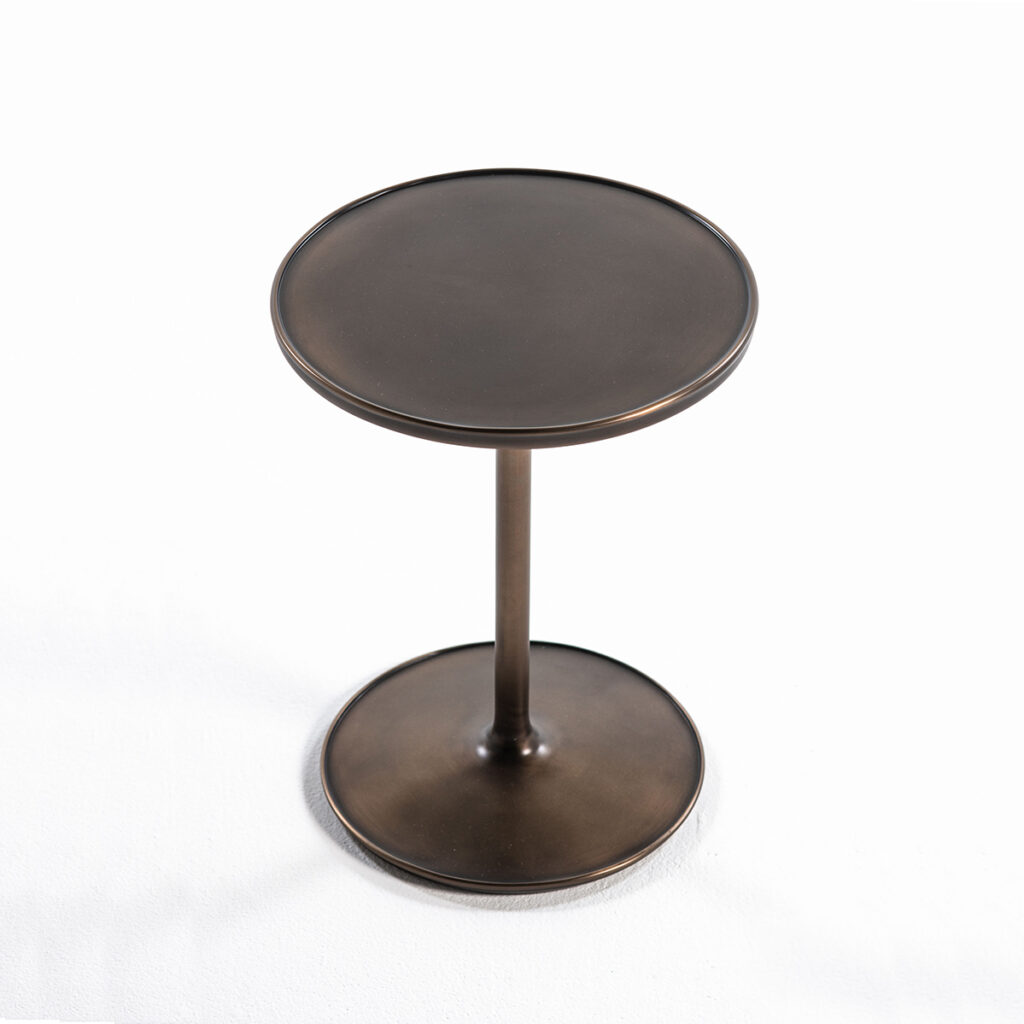 Please contact us for the delivery date.