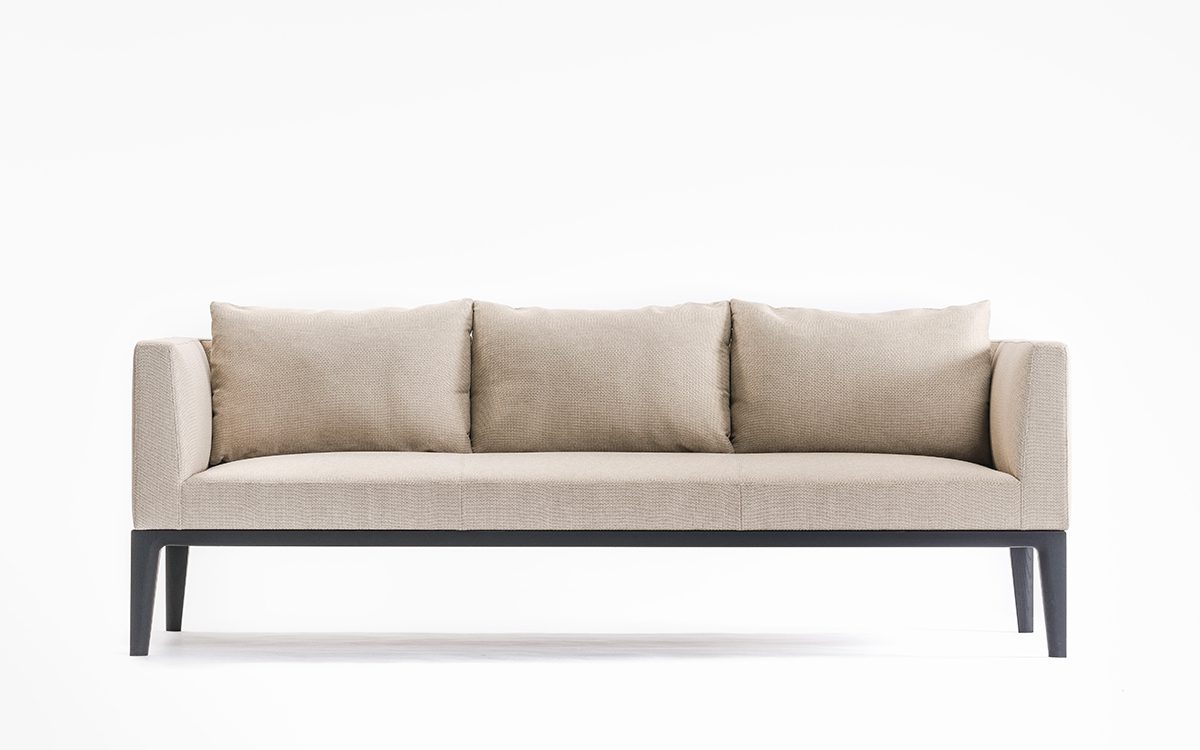 Transit Sofa Brass and Transit Sofa Wood were developed with the aim of creating the simplest of sofas that are minimalist, compact and comfortable to sit in. Instead of pursuing a unique design, we made these sofas to achieve a nice and simple balance between minimalist design and functionality.
Sofas generally occupy the widest space in a living area. Although many sofas tend to be large to show off their presence by size, spaciousness is required in everyday residential spaces and lounge spaces where furniture is arranged with efficiency in mind. Focusing on this dual theme, Transit sofas pursue compactness as well as functionality and good design required for sofas.
Although the volume, on the whole, is limited, we adjusted the thickness of the arms, backrest, and seat so that they wouldn't give the impression of being small. We also realized seating comfort by using compact pocket coils inside the seat, offering moderate resilience for a thin seat.
Furthermore, by horizontally aligning the line from the arms to the back, we gave them the impression of being compact and minimum, and by adding slight bulges to the inner sides of the arms, we realized a subtle glamor within the simple design. These bulges make you feel like the couch is gently wrapping around you while sitting. For the backrest, we applied a movable feather cushion so that it can fit any body type. We thus achieved relaxing seating comfort that is difficult to imagine from this compact design.
The Transit Sofa Brass, with brass legs, is suited to an environment where there is a desire for lightness, such as an airport lounge and other public spaces. The wooden-legged Transit Sofa Wood is suited to an environment where softness and gentleness are desired, such as a compact living room or a hotel lounge space. However, their neutral design allows both pieces to fit flexibly into any type of environment.