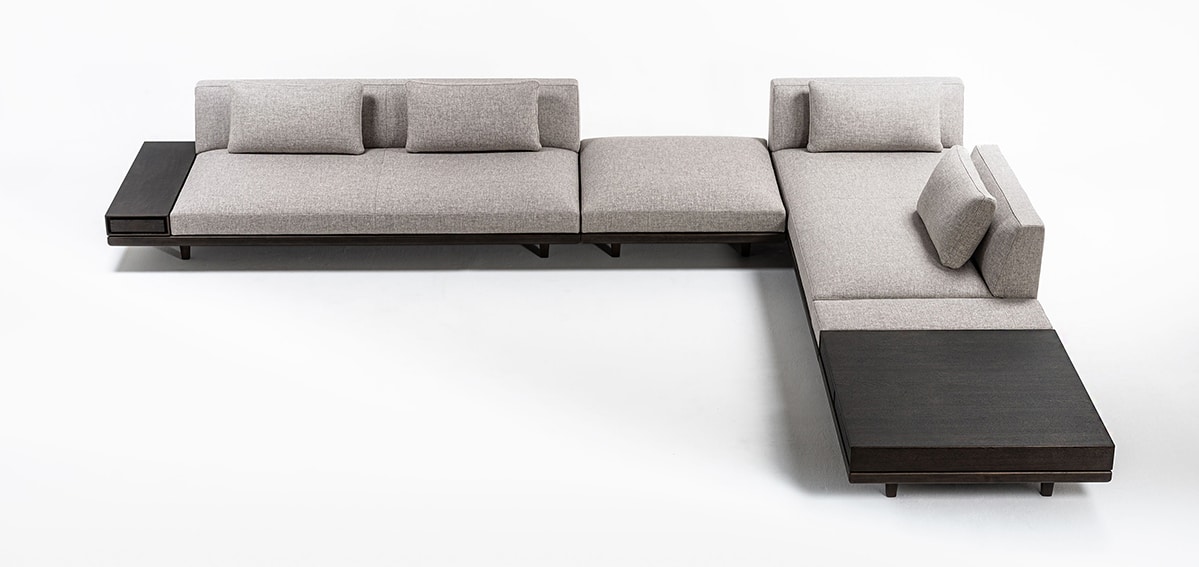 A seating system that floats gently in space.
Imagined after a comfortable living environment, this system spreads horizontally through living space.
The warm, solid wood frame rises from the floor to create a new spatial layer. The frame supports the slim seating with a webbing tape structure that provides appropriate elasticity.
To create a gentler seating experience, the seats and backrests were designed with deeper strokes than conventional sofa seating. The legs stand within the sofa body, allowing for free movement without obstruction.
This seating system floats in space and, with its flexible layout, can bring change to organic, dynamic, and nature-like environments.