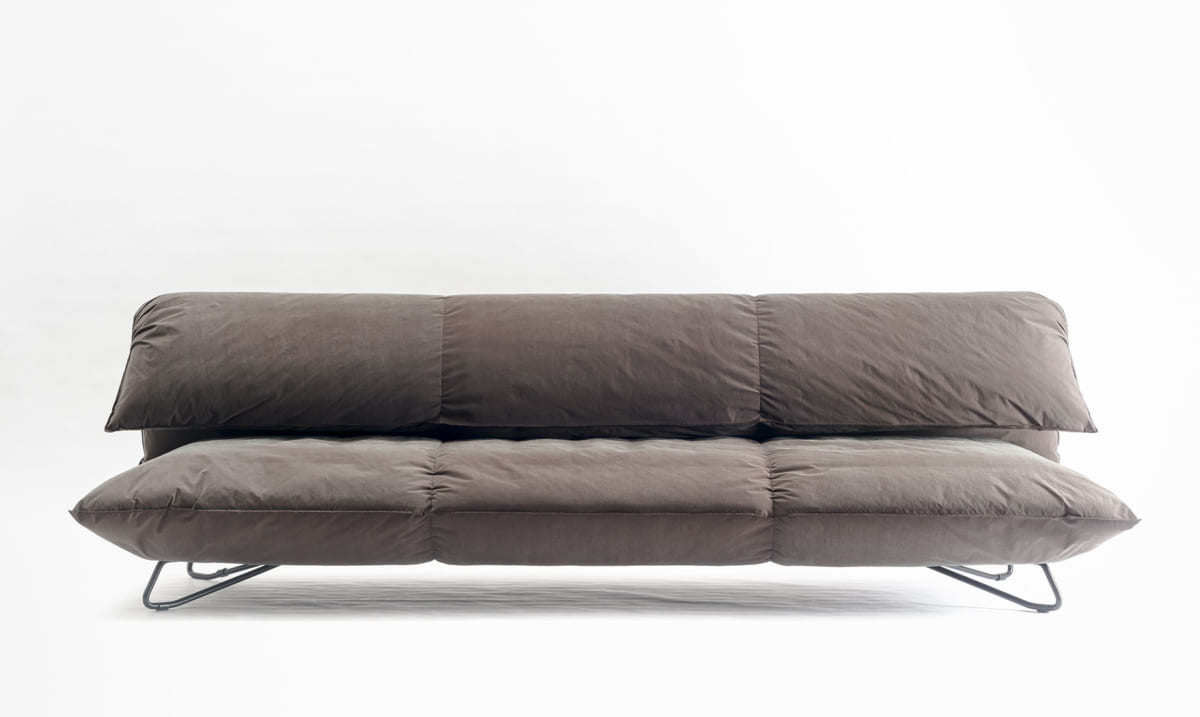 We came up with the idea for this sofa based on the shape of a rolled futon (Japanese traditional style bedding). In the image of a fluffy, voluminous futon folded into two, slightly off the floor, we created this new sofa design by stretching the bounds of the traditional Japanese futon. The name "MA" is derived from the initial character of "Ma" from the onomatopoeia maki-maki along with the word "Ma" (space/opening), meaning the open or empty space when a futon is folded into two. Architecture designed by Kengo Kuma has clear spaces.
His trademark, louvers, also has space between slats to produce ambiance. We can also see many clear spaces in the wooden ceilings and walls. With such openness, light and wind can enter to add shadows to space, creating a sense of affluence and depth. By making the size of the sofa cover slightly bigger than the sofa, and by using feathers for inner material, the sofa offers fluffy seating comfort and surrounds the body. Similar to the FU sofa, we used a lockstitch machine to stitch the ends of the sofa cover. The outline is soft and natural, resembling two pieces of clothes pinched with a finger.
In addition, the backrest has a built-in movable mechanism to allow natural wrinkles for stylishness when folded, combined with a functional element to raise the backrest as a high-back sofa. In contrast to the voluminous appearance, the legs are made of thin hardware to reduce their presence while maintaining stability to avoid overturning by bending into an inverted V shape.