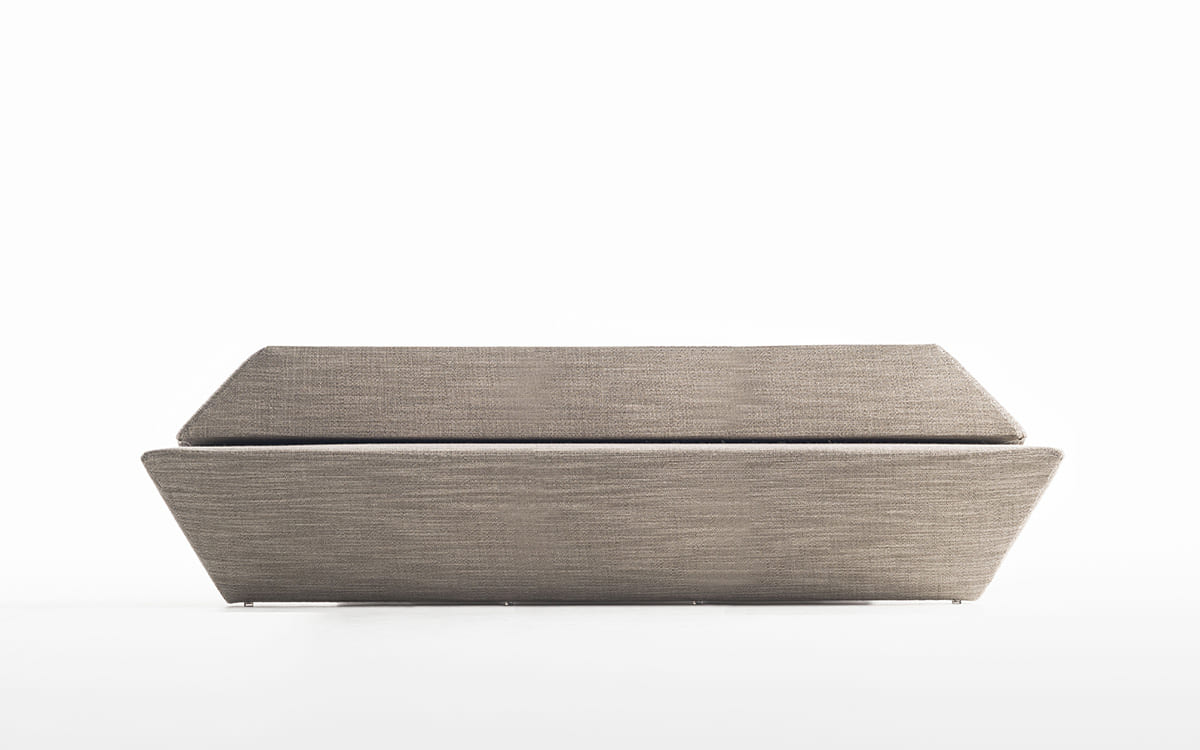 The commercialization of the KA Sofa was first started by a custom-order sofa produced for the Wuxi Vanke project in China. As with the NC Chair and the GC Chair, the KA Sofa was designed for a project by Kengo Kuma. It is indeed a product very closely related to the architecture designed by this architect.
His architecture does not have many flat, horizontal ceilings and walls. While some of the ceilings and walls have the same incline as the eaves to gently connect to the outside, some are multilaterally composed of delicate materials. His design also uses wooden frameworks as a motif to conjure an image of deep texture from the shadows. The design of sofas usually takes a square form to fit in and follow to the square room of a square house.
The KA Sofa, on the other hand, consists entirely of angled surfaces besides the seating surface in line with his architectural design. While maintaining the sharpness of the end shape, one of the challenges was to combine a contradictory element of the cushioned surface needed for sofas. The sofa uses Dymetrol, which is a belt that extends when tension is given, underneath the urethane material of the seating surface.
Unlike conventional sofas, rubber resin is used for the edges, which are a vital element of the design. Through repeated prototypes and validations, the sofa provides sufficient durability for use in public facilities. Moreover, the legs are made of thin plates and placed as close as possible to the inside of the sofa to eliminate its presence. The materials of the legs come in three types: mirror-finished stainless steel, vibration-finished stainless steel, and steel with a black oxide coating. The sofa is reminiscent of a sculpture with a trigonal pyramid floating in the air.