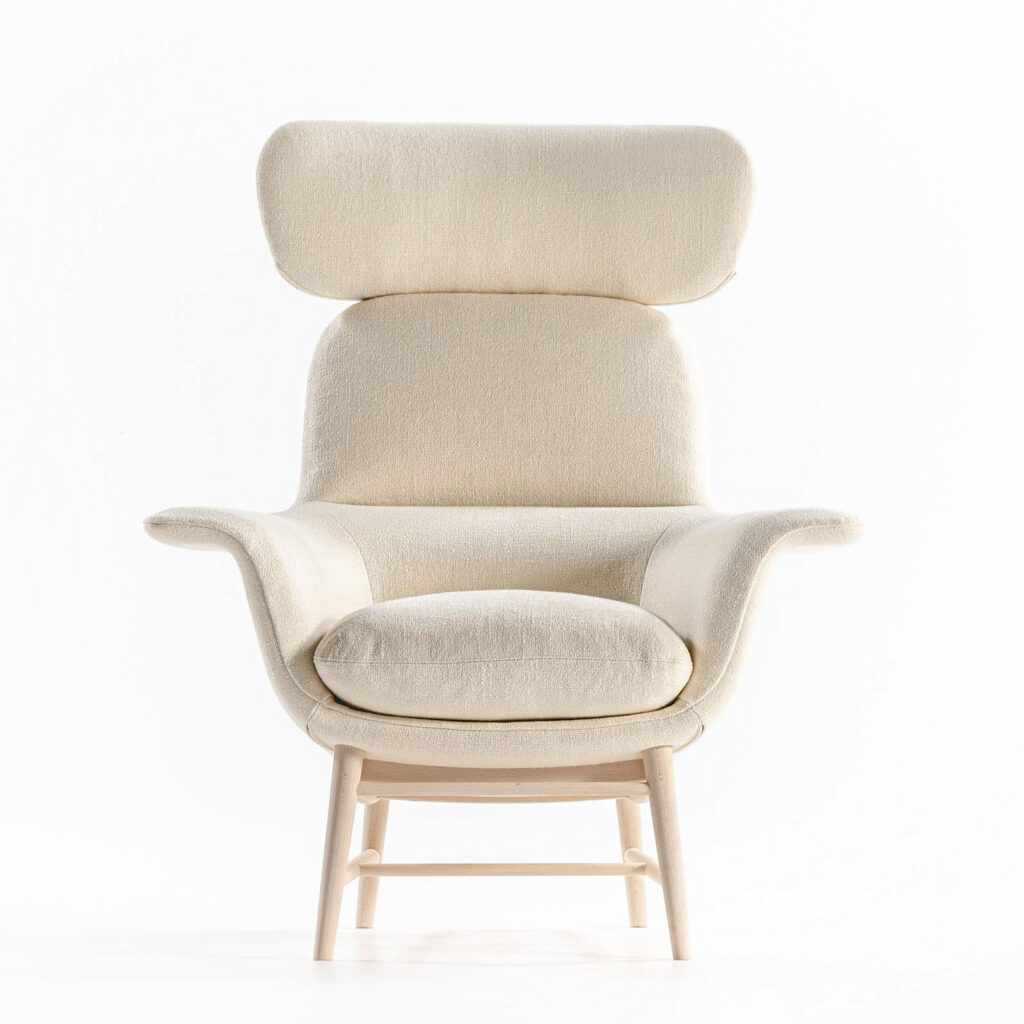 Until now, we had only made products with wood as the base, but we wanted to express the elegance in a space engendered by a lounge chair enveloped in fabric.
The arms that spread outwards wide smoothly converge at the back for an organic, plump, and soft appearance. The edge which forms the boundary separating the inner and outer surfaces is smoothly connected in a single line while emphasizing the edge and adding tension.
We aimed to create a lounge chair that allows the user to entrust their body to it and spend a leisurely time and used feathers for the seat cushion, inner back, and waist areas. The soft appearance and feeling of sinking in and being held when sitting on it come together to create an elegant time of relaxation. Also, we used a metal mechanism for the headrest area to adjust the height to fit their own body.
For the legs, we prepared wooden legs and metal legs. The wooden legs are made up of solid round pieces, and we contrasted this with a shell's sense of volume. We also used cast iron from Takaoka, Toyama Prefecture, for the metal rotating legs to make it look stately. It is a lounge chair that can exist in a wide range of spaces.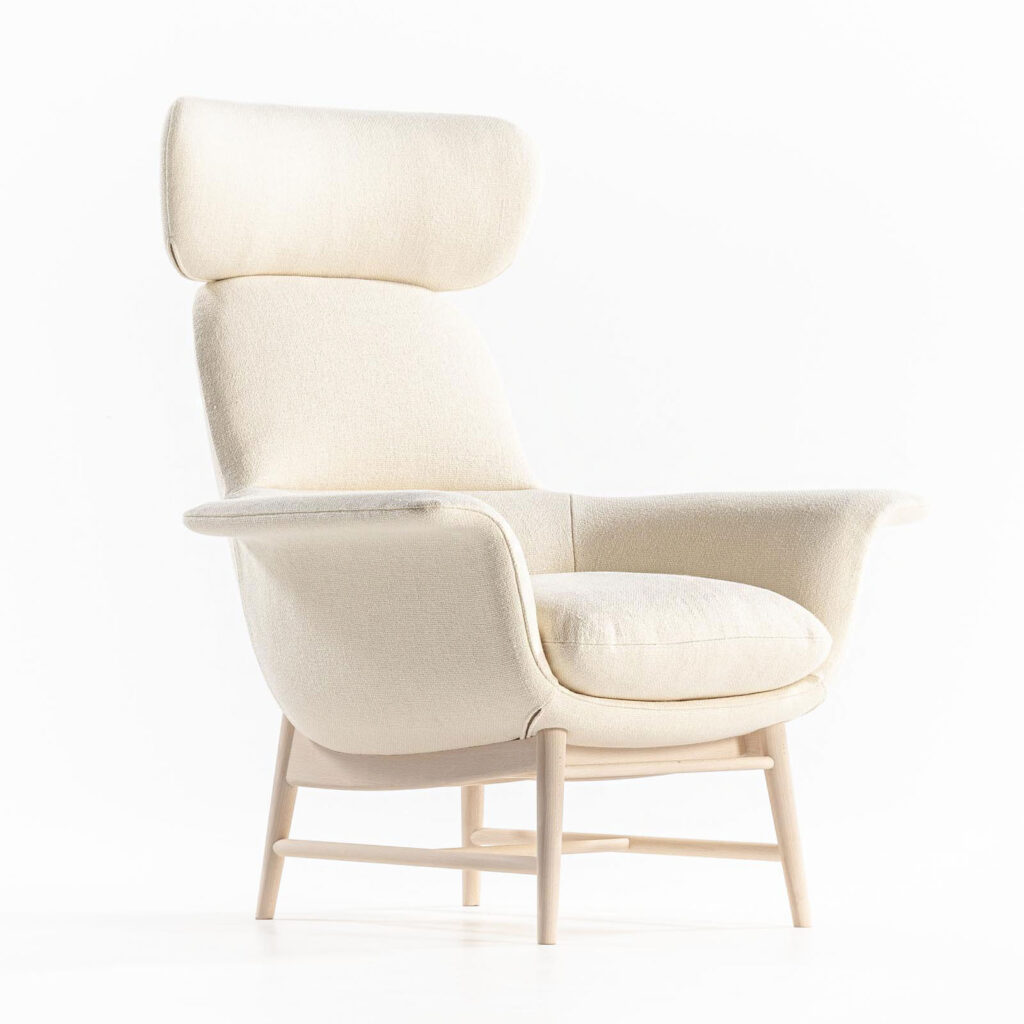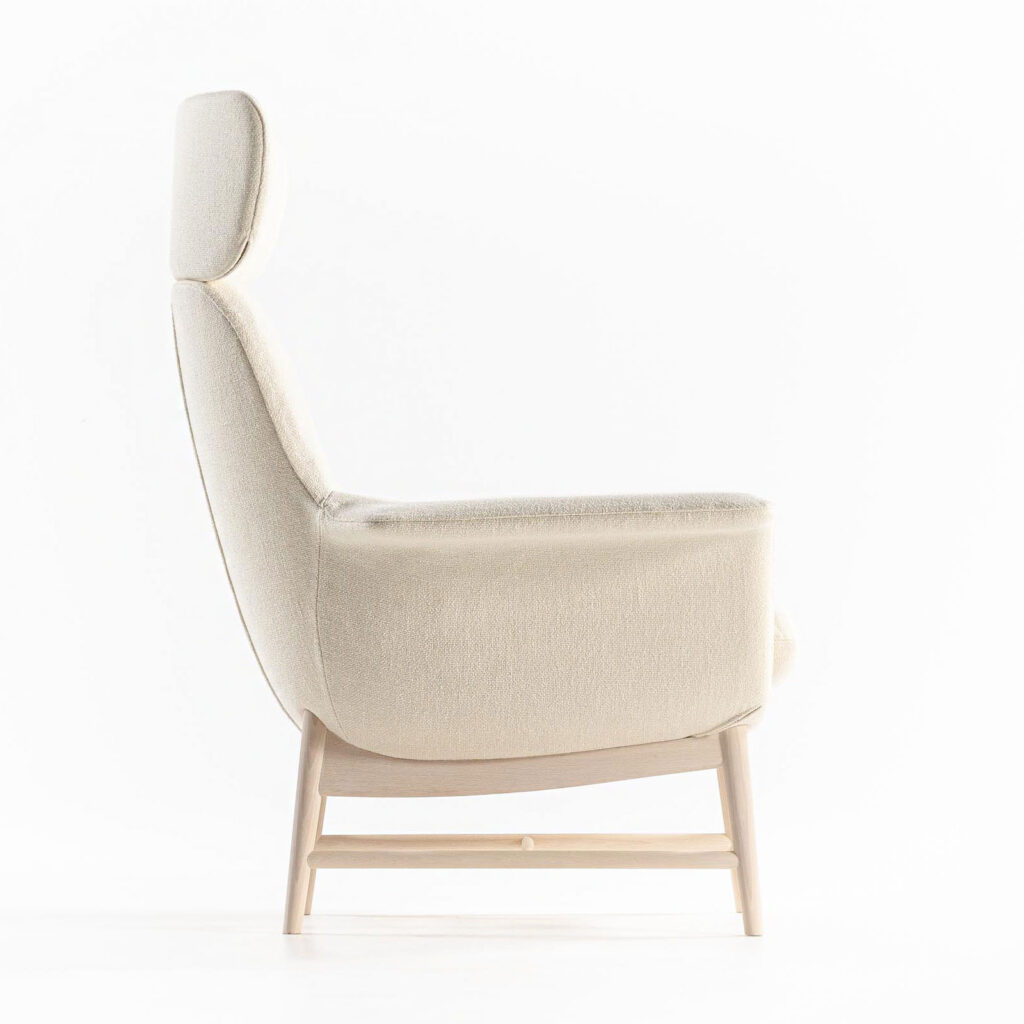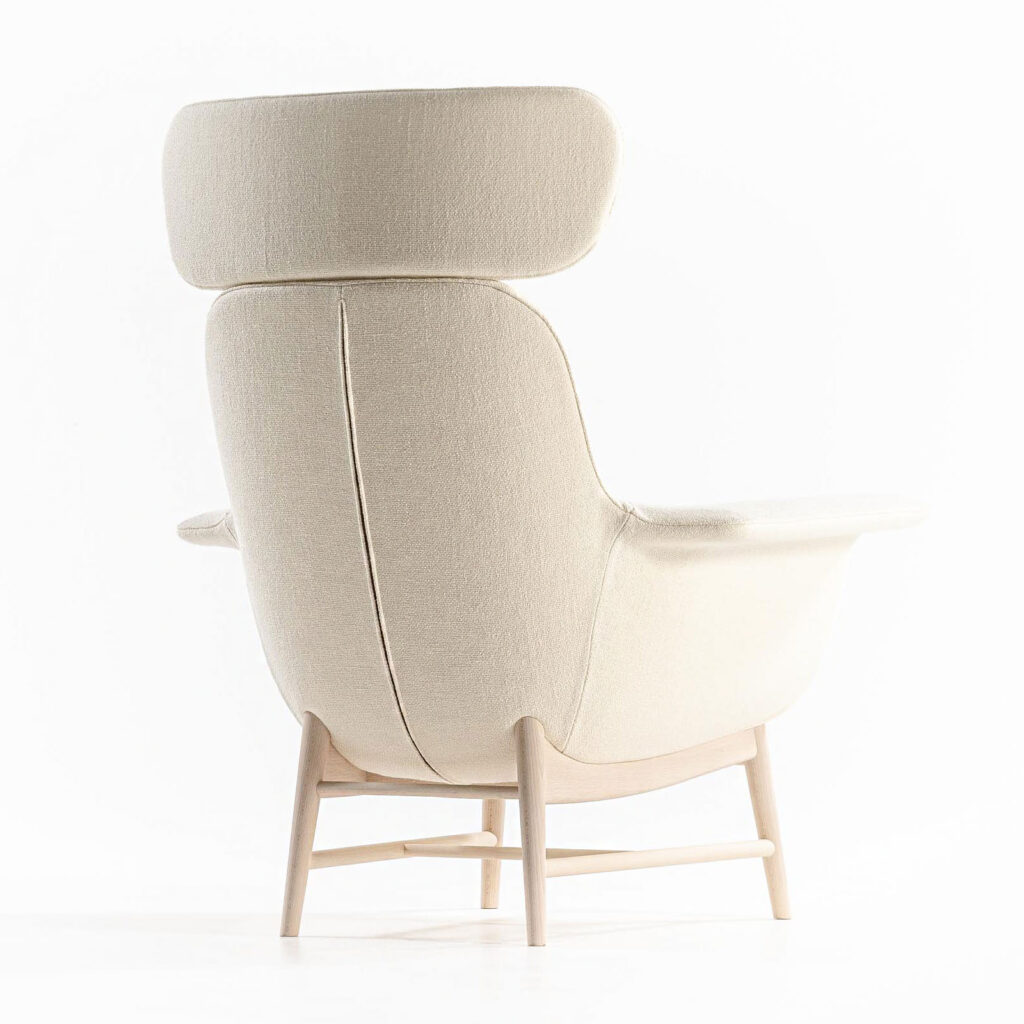 Please contact us for the delivery date.