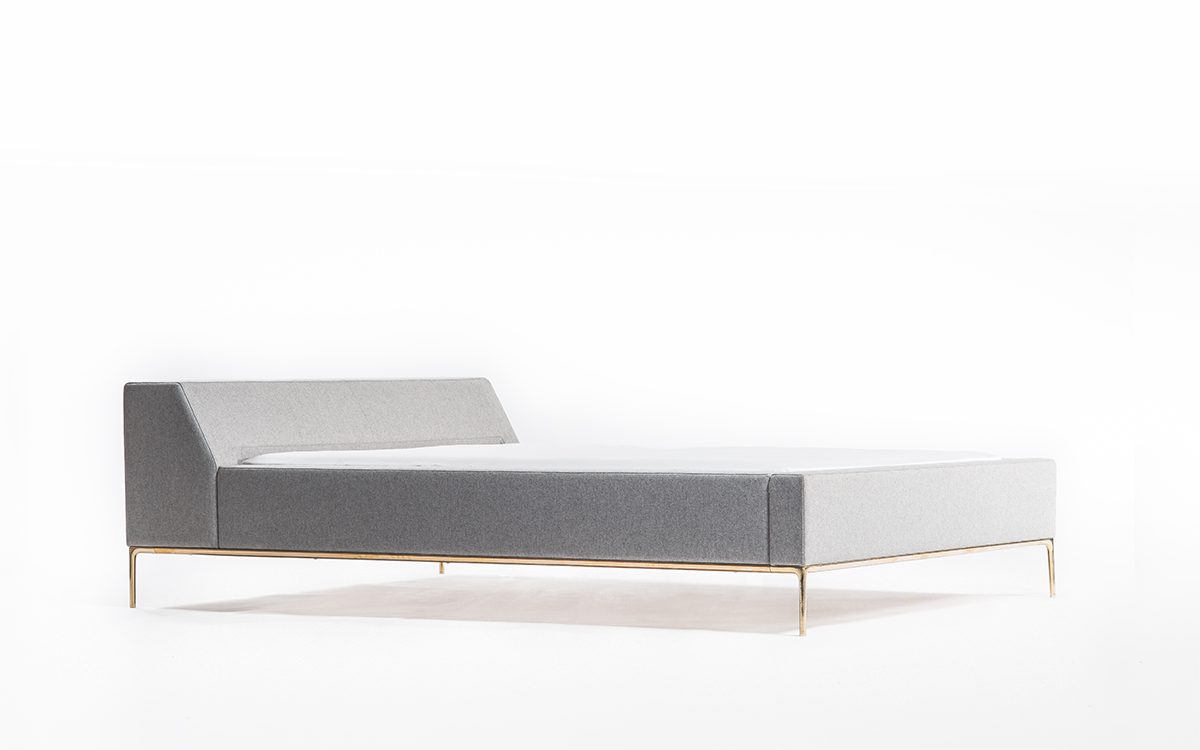 When we think about sleep, we may not talk much about the quality of the mattress or the time we spend on the bed. The time we spend on the bed to read a book, to stretch, for meditation and so forth before falling asleep is an important part of our daily lives.
The time trip for memories was designed focusing on spending a comfortable time on the bed. The soft frame made from urethane foam covered with fabric offers a comfortable sleeping experience. Even when turning over in sleep, when accidentally hitting your arm on the bed frame or when getting on the bed, the softness of the frame provides a pleasant and stress-free experience. The headboard is made of a similar structure as a sofa to gently hold your back when reclining to read a book.
Thanks to researches of mattress manufacturers to have good sleep, mattresses have improved significantly and achieved a high level of cushioning character and resilience. However, the design and functional character of beds have not improved so much. People in Japan have the custom to sleep in futon laid on the tatami floor. The surrounding environment is considered an important aspect of sleeping in the futon.
We think that eliminating all sources of stress that affect our body and soul is the key element of having good sleep. Legs that are supporting the mattress and bed frame is made of chamfered brass with smooth edges. The glossiness of these legs adds a special presence to the bed. We hope that a "time trip of memories" will guide you to have sweet sleep and depart for memorable time travel.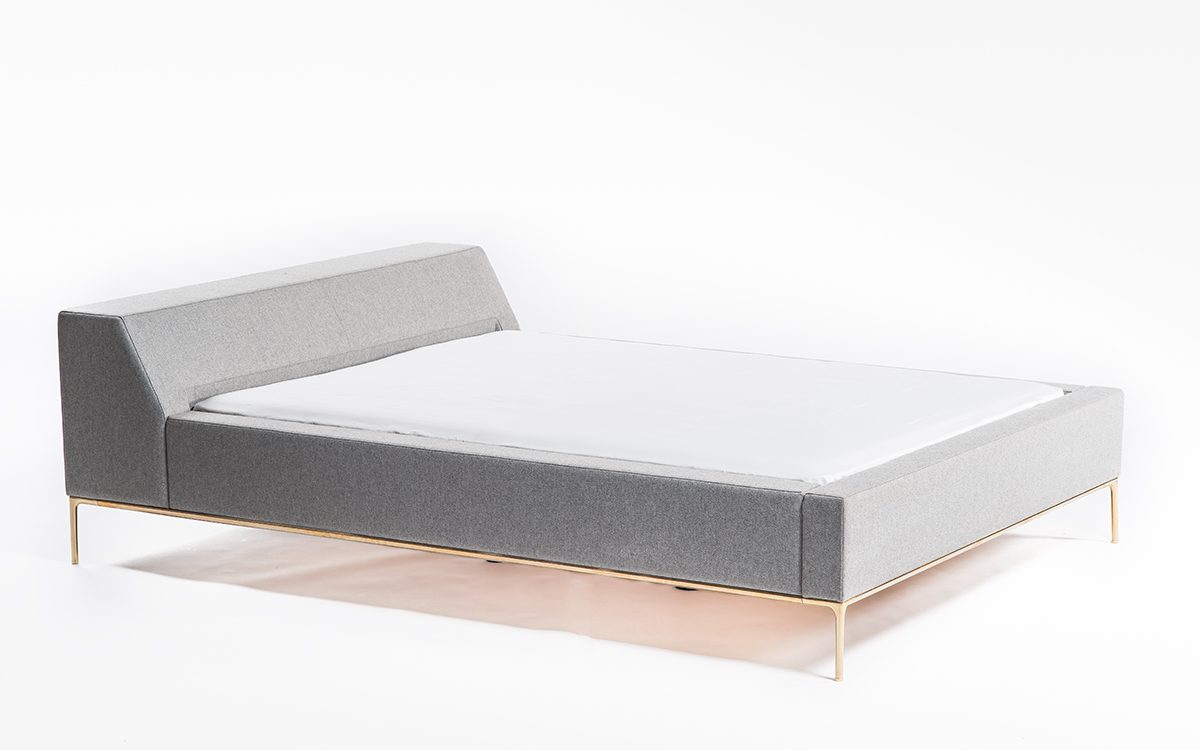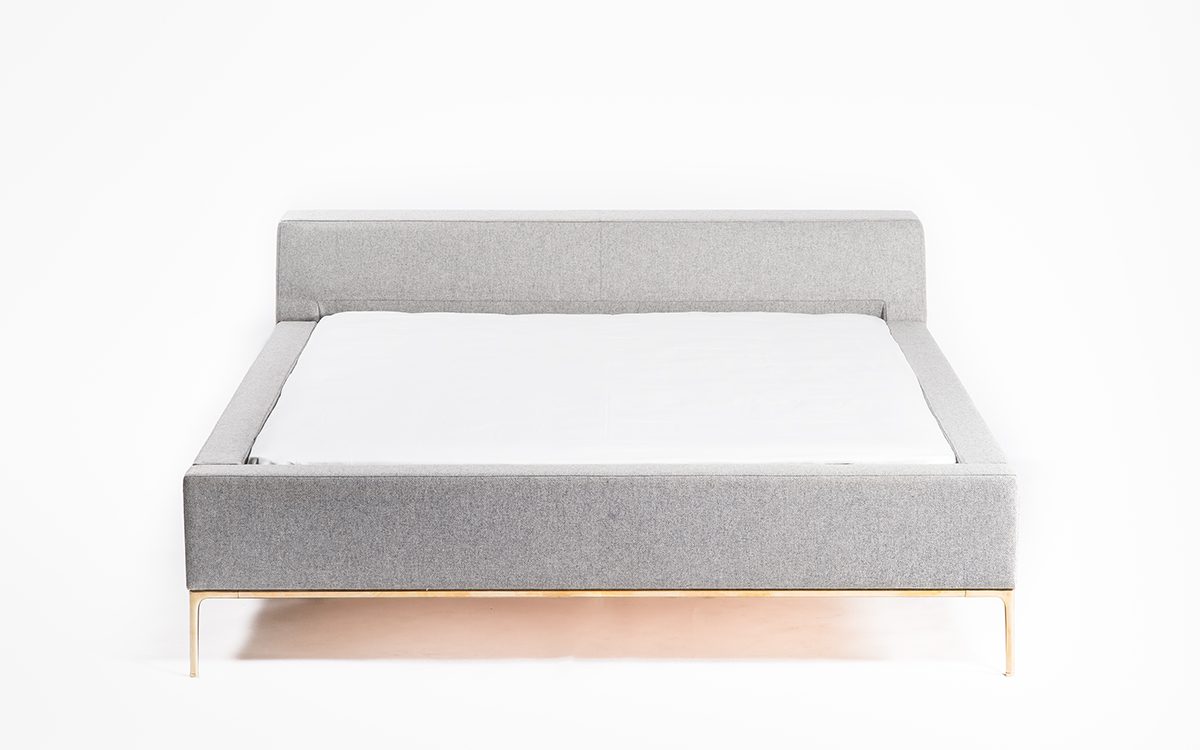 *For customers outside Japan, this product is available at ē De Padova