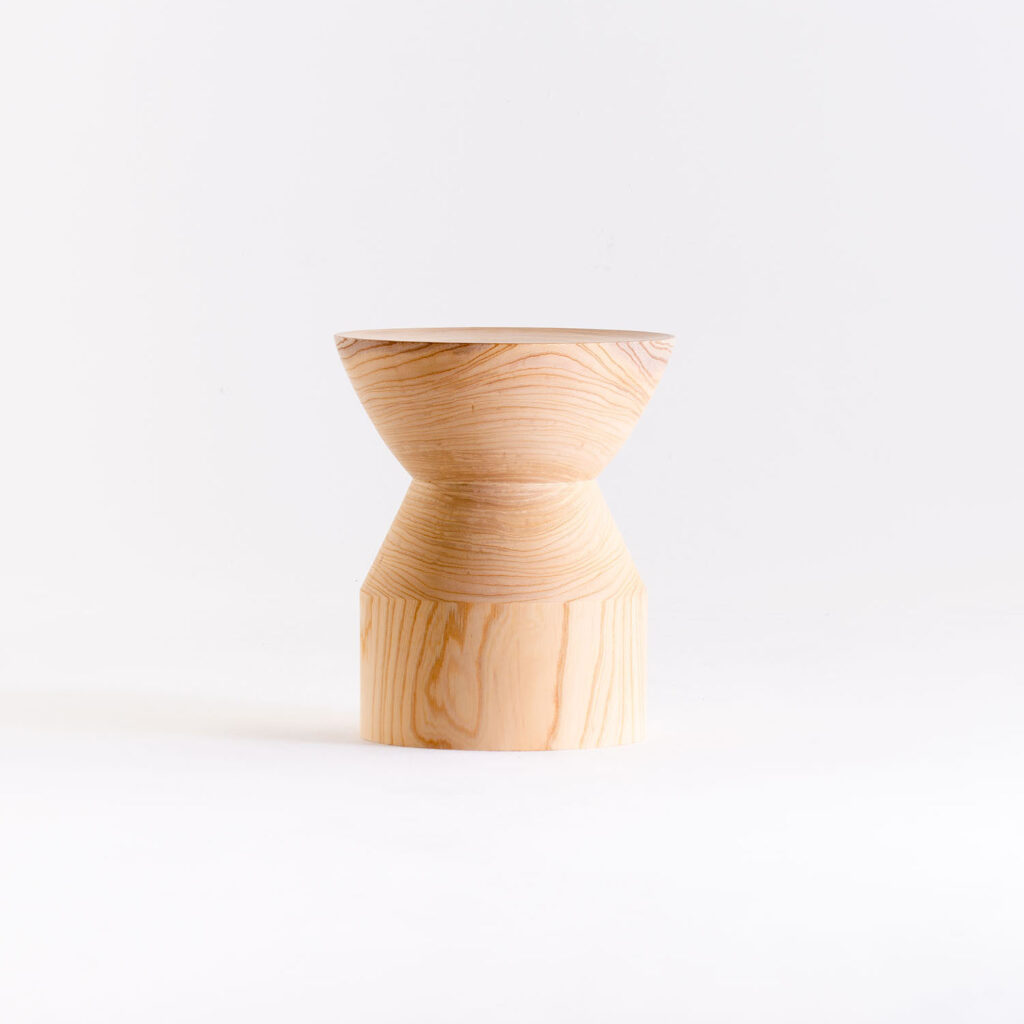 One craftsman made this stool from a single log through the same method used to make the mortars long used in Japan to pound rice cakes.
This luxurious product is created by hand-cutting logs rotating on a lathe and skillfully grinding the rich wood.
The zelkova wood used mainly grows in Asia and is a typical tree species in Japan. It features excellent water resistance, durability, and beautiful grain. From ancient times, zelkova has been used as a material for furniture and buildings in Japan and shrines and temples.