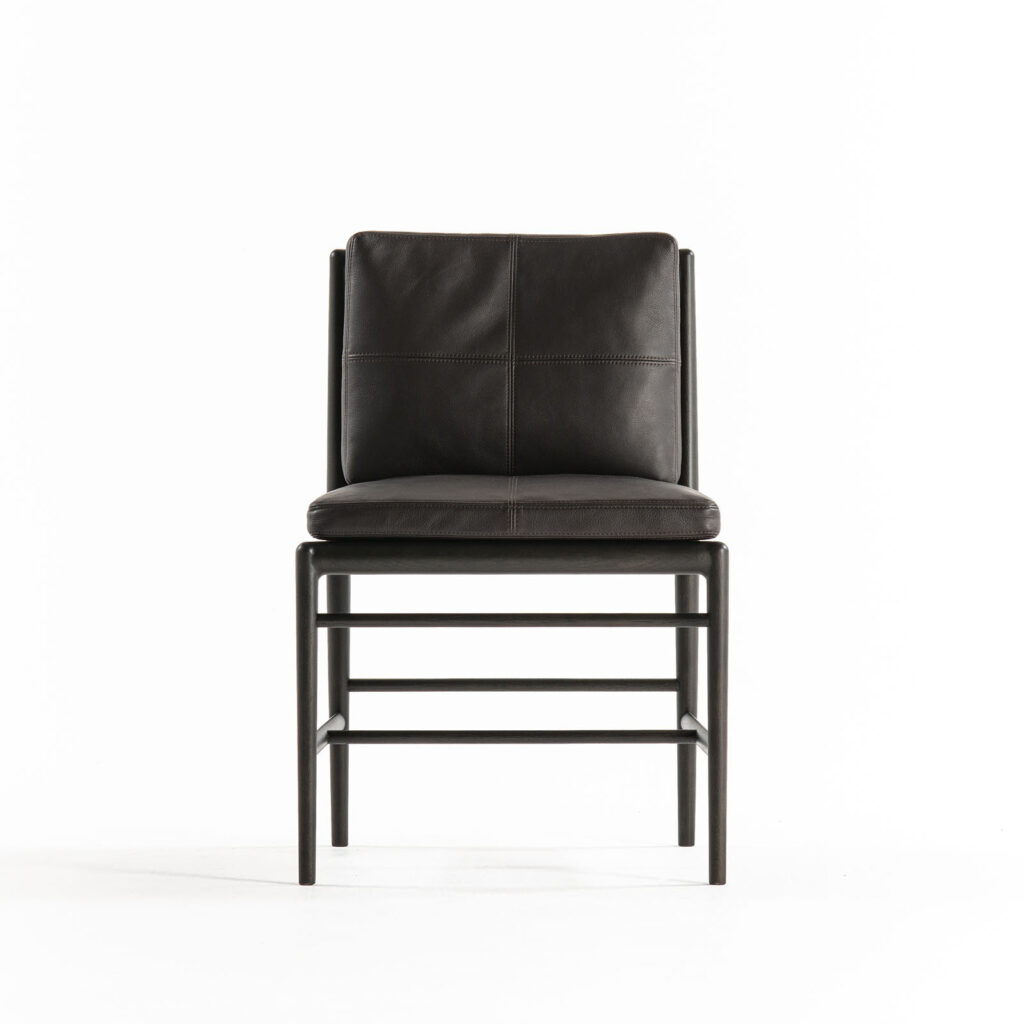 The cushion's double stitching, sewn into a cross pattern, reveals a rich expression with an appropriately loose feel for a soft appearance and seated comfort.
The plate-shaped louvers that support the cushions are closely chamfered at the corners, piece by piece, to give the chair an elegant finish.
The rear view of the chair, when placed against a table, reveals a distinctive individuality and presence, creating a sense of depth that folds into the surrounding space.