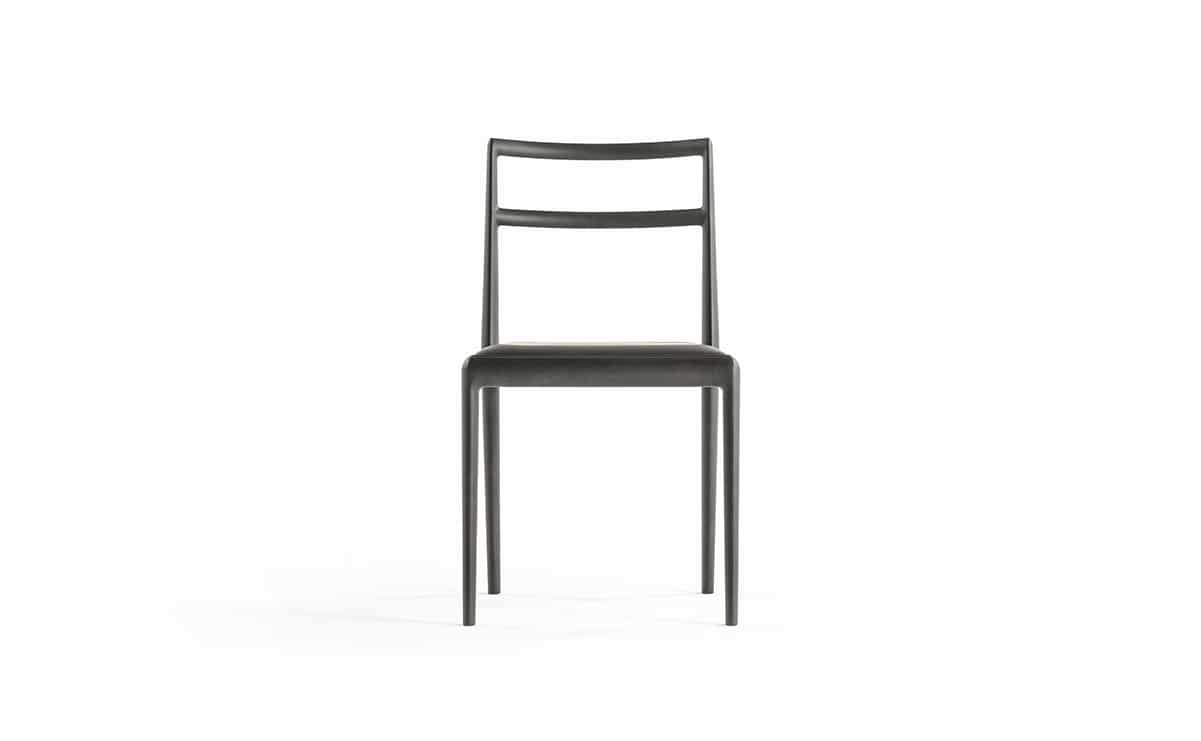 The structure, strength, and dimensions of this chair have certainty and completeness of the sort found in the body of a living being.
It possesses conciseness as if deciphering the thoughts and ideas embedded by an author in the constrained number of characters and between the lines of tanka and haiku poetry.
Throughout a long history, chairs have been a means of expression that have spurred countless architects and product designers' creative ambitions.
This chair reflects a form that embodies a fineness contrasted against an athlete's honed body's strength and sharpness.
We have carefully connected all components, from the front legs and sides of the seat frame to the rear legs and back pillars, with an awareness of a sense of unity in which one curved surface is formed from the front to the back.
We used advanced and refined manufacturing technology to combine curved surfaces' smoothness made from solid wood with the tension created through boundaries among this chair's surfaces.