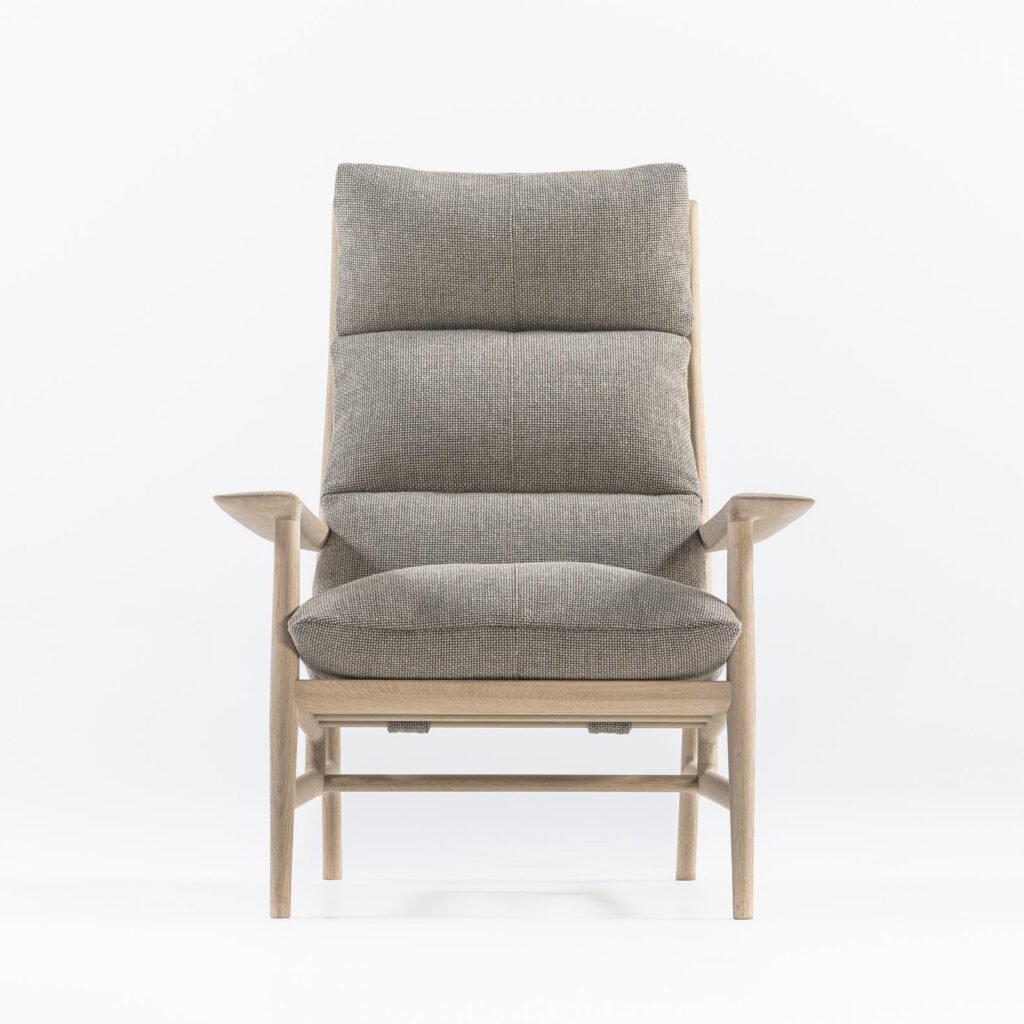 The Philosophers lounge is a lounge chair comprising a solid wooden frame planed to an oval-shaped cross-section, plus a placed cushion.
The interesting frame construction, created by the intersection of the back pillar and the seat frame and by the contact points between the supporting rear legs and the penetrating crosspiece, lends the feel of an objet d'art-like element. The cushion has a gusset-free shape that scales up the frame's oval shape outline, expressing a bouncy puffiness and softness.
The seat cushion that comfortably cradles the body and wide arm pieces that value tactile feel creates a comfortable lounge chair. The board-shaped crosspieces that support the cushion are carefully smoothed and positioned at intervals to ensure breathability and fix the cushion in place through a cushion belt that stops slippage and enhances design sense.
Two types are available: a high-back type for comfortably resting the head and a more compact low-back type.