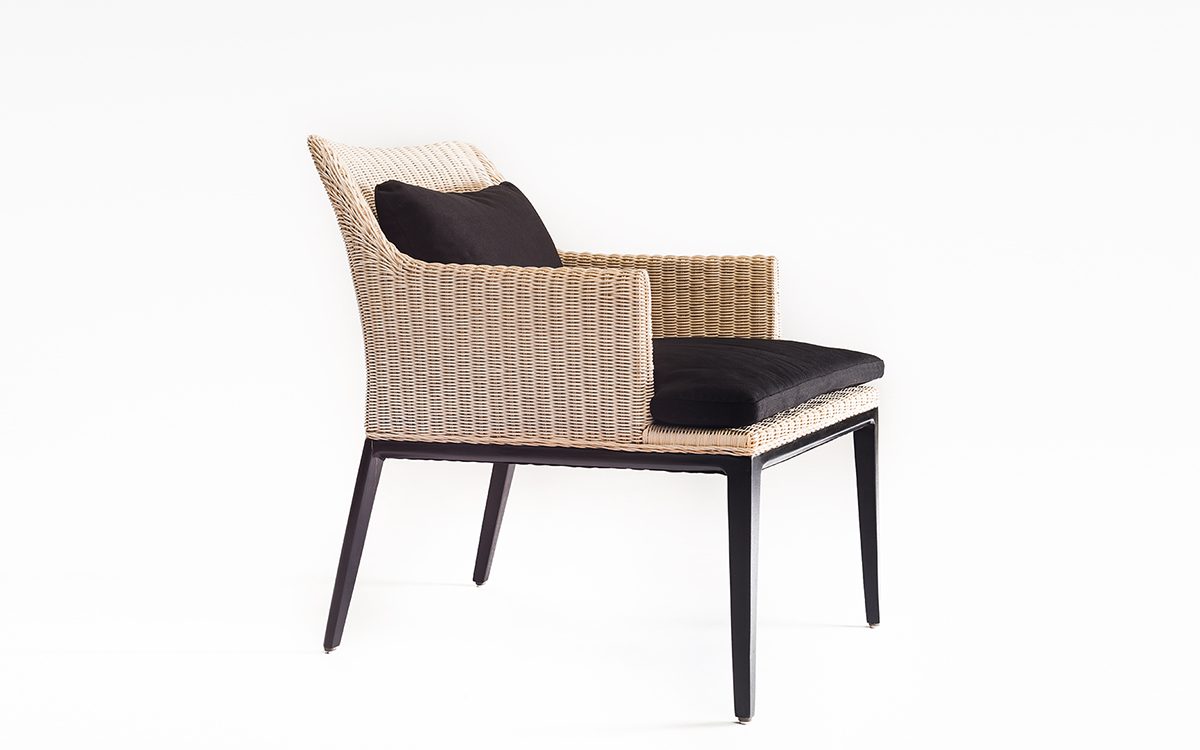 This rattan lounge chair boasts ample depth and will give your living space a feeling that only natural materials can provide. The half-arm Leone rattan lounge chair has abundant depth and backrest height, with a cushion to enhance the back comfort.
The shell, which has a gently rounded surface made with sensitive curved lines in a compact size, was created based on the texture of rattan and through the advanced skills of rattan artisans in Indonesia. Also, the sensitive appearance of the beautifully skinned white rattan material makes the form more attractive.
The Leone rattan lounge chair is based on the concept of the atmosphere of a tropical resort coexisting with an urban, modern feel in a living space that tends to be occupied only by such materials as fabrics and leather. We aimed to create a well-balanced lounge chair that boasts natural rattan material, the advanced skills of rattan artisans, and modern design.