Daisuke Kitagawa
Designer / Creative Director
Product: trifle
"Work by hand, then efface all traces."
This phrase, we think, captures a concept at the heart of all Mr. Kitagawa's products.
From appliances that fit in hand to furniture that forms a space, all his products share the quality of dignified design polished to its utmost. At first, his work has an industrial feel seemingly bereft of human touch. He produces hypotheses from careful research, chooses the most suitable materials and structure, clearly grasps the client's request, and generates a new approach.
However, unravel the origins and processes behind each product and a different story will emerge. There, clear for all to see, is Mr. Kitagawa's passion for design alongside the technical skill and ingenuity of countless hands that bring physical form to his designs.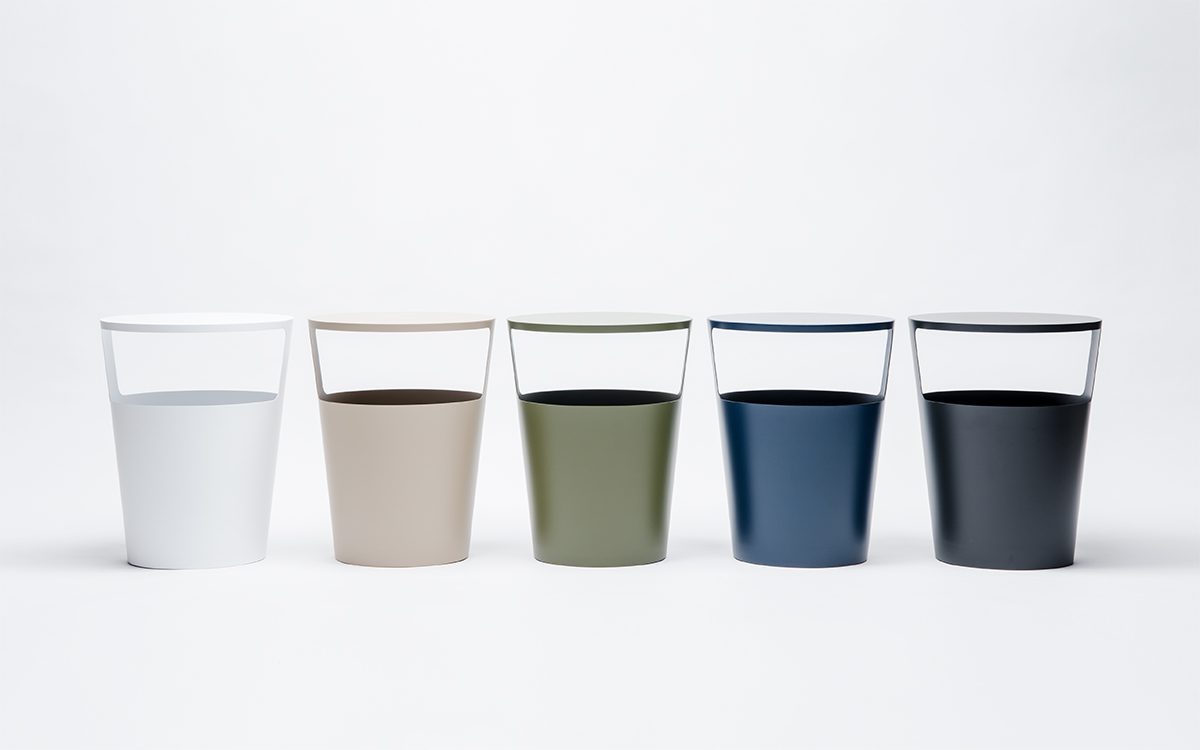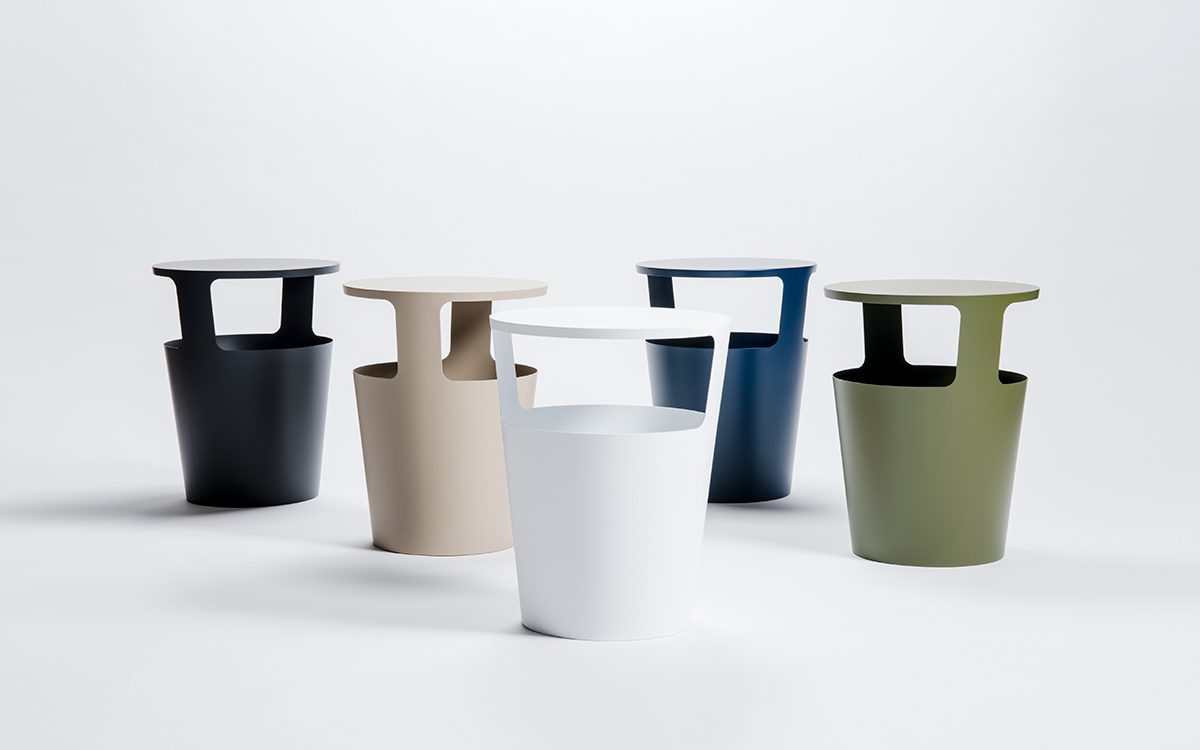 The same applies to trifle, which was produced through a collaboration between Mr. Kitagawa and Time & Style. The product began as Mr. Kitagawa's personal project. He challenged himself to explore the design possibilities for the dustbin, an item that, by necessity, must be basket-like with a bottom and a certain depth.
In creating the product, a steel plate is rolled into a cylinder. A process called "drawing" was used for the sole purpose of eliminating the welding points at the joint where the edges of the steel plate meet, producing a smooth finish. The welding, drawing, and painting are each done at different factories. Though the product passes through many hands, the final product is sleek and appears to be from a single part.
The product's name, trifle, reflects the easygoing meaning Mr. Kitagawa wished it to have. Inspired by the dustbin, a necessary but by no means central item, trifle also serves as a side table or a magazine rack, living in coexistence with people and their daily lives.
Respect and sincerity for the makers.
Humility based on truth, goodness, and beauty.
These are the principles that Mr. Kitagawa cherishes in his design and work. His products may be minimal, but he brings a humane sensibility to his interactions with others. Within the functionality and practicality of tools used by humans, there exists a tactile sense that reverberates within one's being. To stand in space, dignified and without asserting this sense—that is what Mr. Kitagawa's products do.
After graduating from the Kanazawa College of Art and working at NEC Design, Kitagawa established DESIGN FOR INDUSTRY Co., Ltd. in 2015. Driven by a belief in creating joyful moments for all, he has pursued a design direction of "comfortable innovation." From furniture and daily necessities to home appliances, robots, advanced technological R&D, new materials development, and urban branding, Kitagawa has worked in many domains both in Japan and abroad. He is the recipient of many awards, including the GOOD DESIGN AWARD, the winning GERMAN DESIGN AWARD, and the iF DESIGN AWARD.
Part-time lecturer at Kanazawa College of Art / Special lecturer at Tohoku University of Art and Design