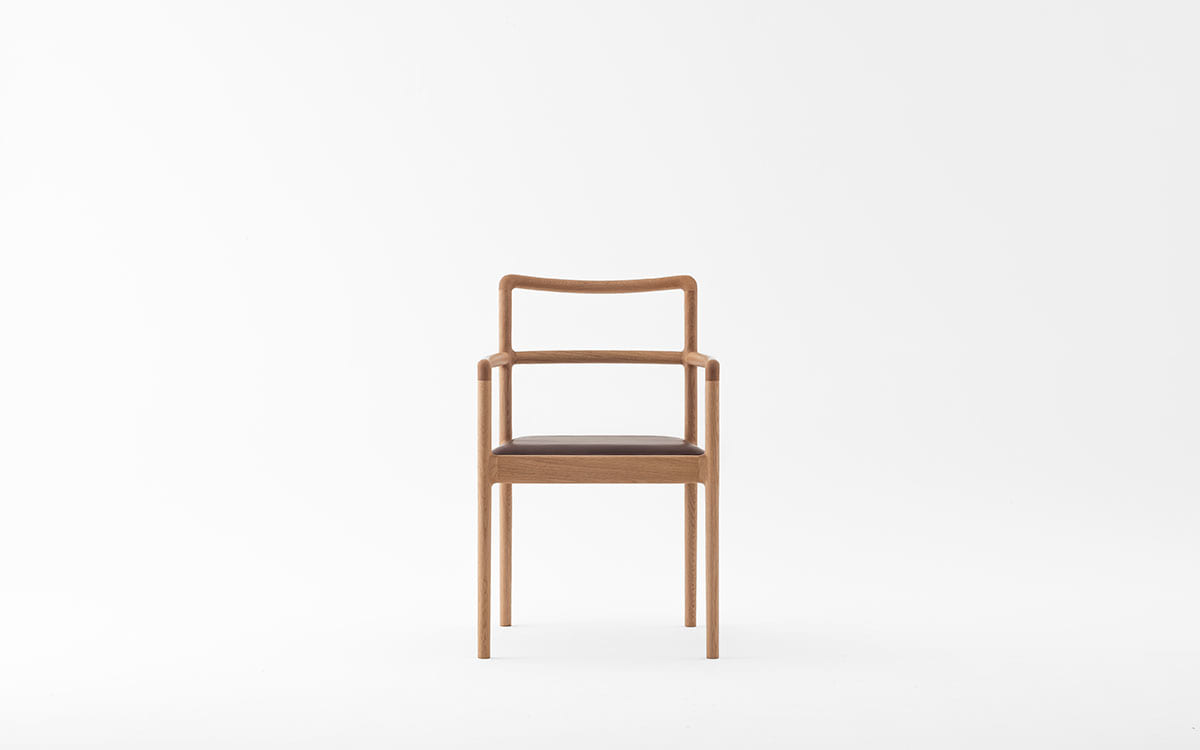 Thonet's bentwood chairs are the standard for chairs constructed with rounded wooden rods, and it is also known that Le Corbusier has loved the bentwood chairs. With Japanese manufacturing techniques, this chair was developed on the concept of a universal bentwood chair that can fit in any space. Rather than bentwood, the chair's frame consists of solid wood that has been carved to the same thickness, and only the legs have been slightly narrowed to emulate standard chair proportions.
With its universal thickness, the frame has the wood's texture whenever you grasp it, while the joints require highly precise skills for carving solid wood.Without adding superfluous elements, the chair is characterized by its backrest, which is curved like a bow to support the body.
The design concept was to create a universal chair capable of blending into any space ranging from houses to public spaces. Even when multiple chairs are placed side by side, they do not generate a cramped atmosphere; rather, their simple shape has an appearance that creates rhythms in spaces.