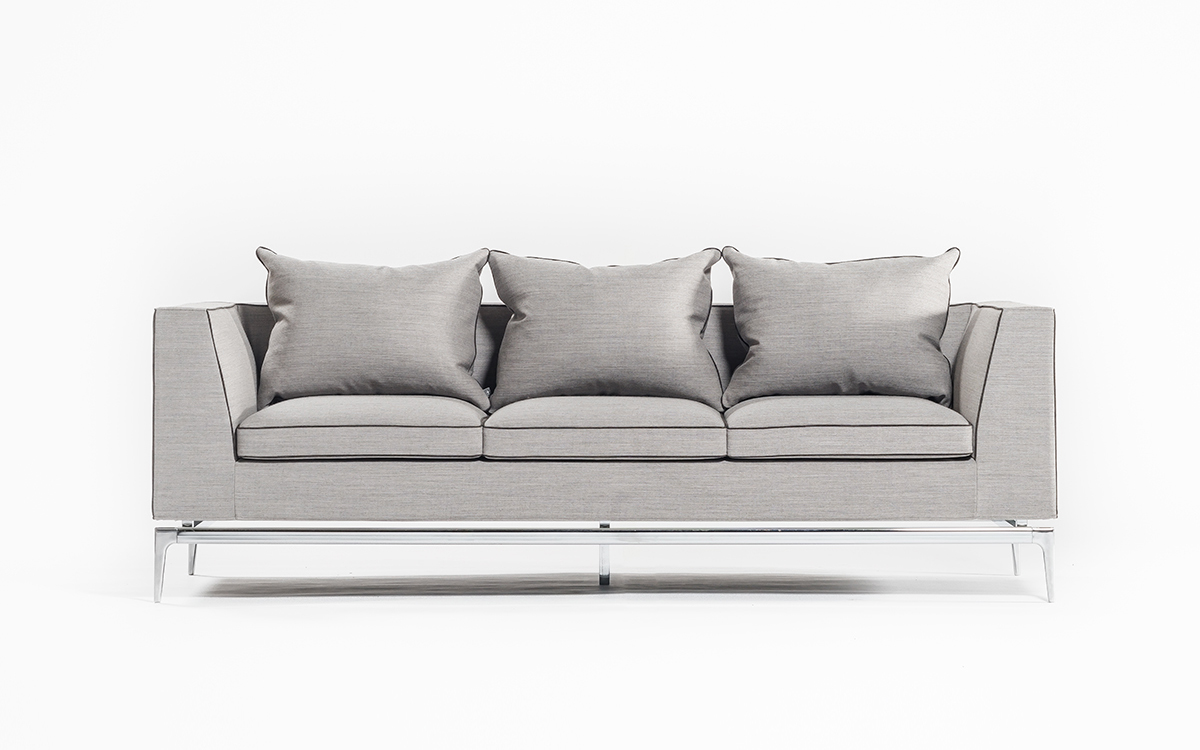 Modern living spaces are remarkably diverse. On top of this, the worlds of design and products are in constant flux — harsh environments in which those who cannot produce new things fall by the wayside. In view of all this, our aim is not to make new things, or old things, or Japanese traditional designs in limited, specific styles; or even contemporary modern designs.
To put it in a nutshell, what we try to make are "things that can be used for a long time". Firstly, things that can be used for many years are economical. People tend to make purchase decisions based on the initial price of a product, but obviously, something that can only be used for one year should be valued differently to something that can be used continuously for 10 years, or for 50 or 100 years. A reasonable initial price in each case should be very different. It is not uncommon to come across old Japanese products that have been used for 200 or 500 years.
Even items that break relatively easily, like pottery ware, have remained in use after hundreds of years. Some types of such items, like lacquerware implements, a large number of them have been repeatedly repaired, or re-lacquered, to be used and passed on over many generations. Reflecting on the true value of products, we find that their fate and price are largely determined by how much care and thought we invest in their design, and also how well we convey their value, as products made by artisans carrying on old traditions.
Approximately 15 years have passed since we started making this sofa. In this time, all over the world, countless similar products have been consumed on shorter cycles, destined to disappear from the market.
The life of a product is defined as the number of years it endures. To ensure that a product can continue to be used for a long time, its original design must meet the necessities required for good durability in terms of consumption, quality, and function. These are the kind of products we aim to make, but occasionally we may make minor changes for "mid-course corrections" and review the balance of the design, and maybe modify the look or feel by changing materials. In this way, a design can be revived and advanced. The outline that defines the basic design of this sofa has remained as it was, but to give the sofa a more evolved look and to breathe new life into the product, we added back support cushions and applied piping in a contrasting color to the upholstery.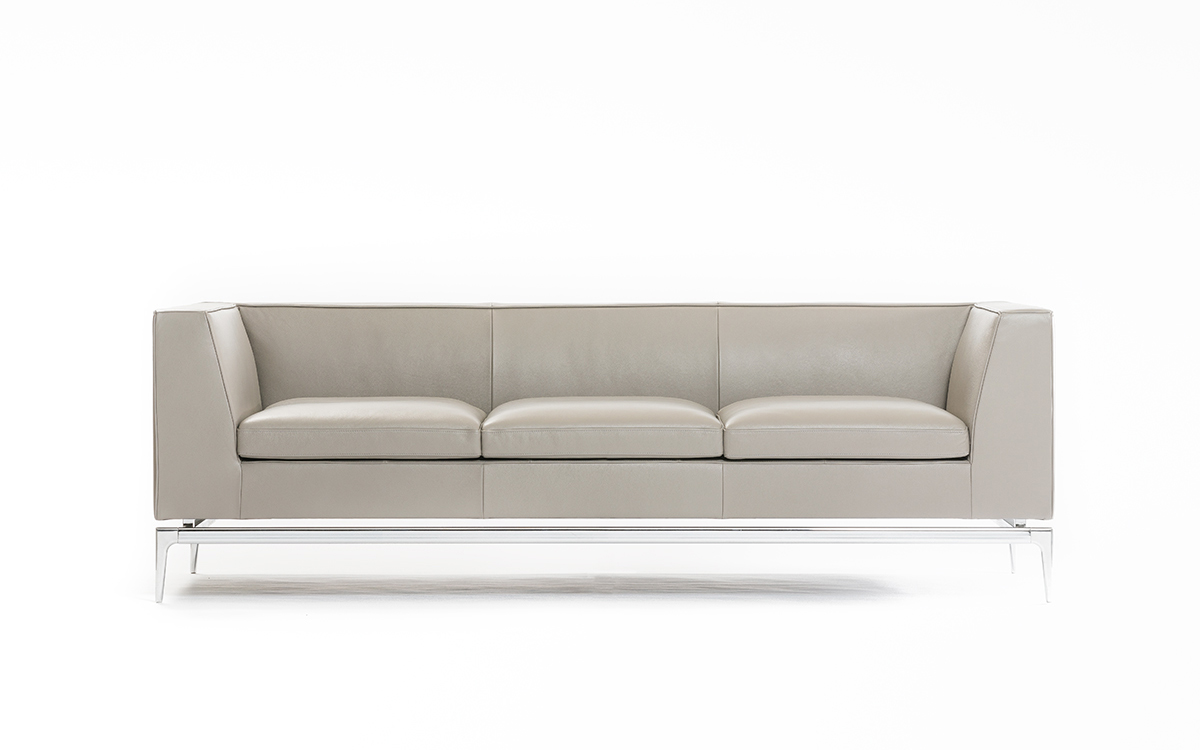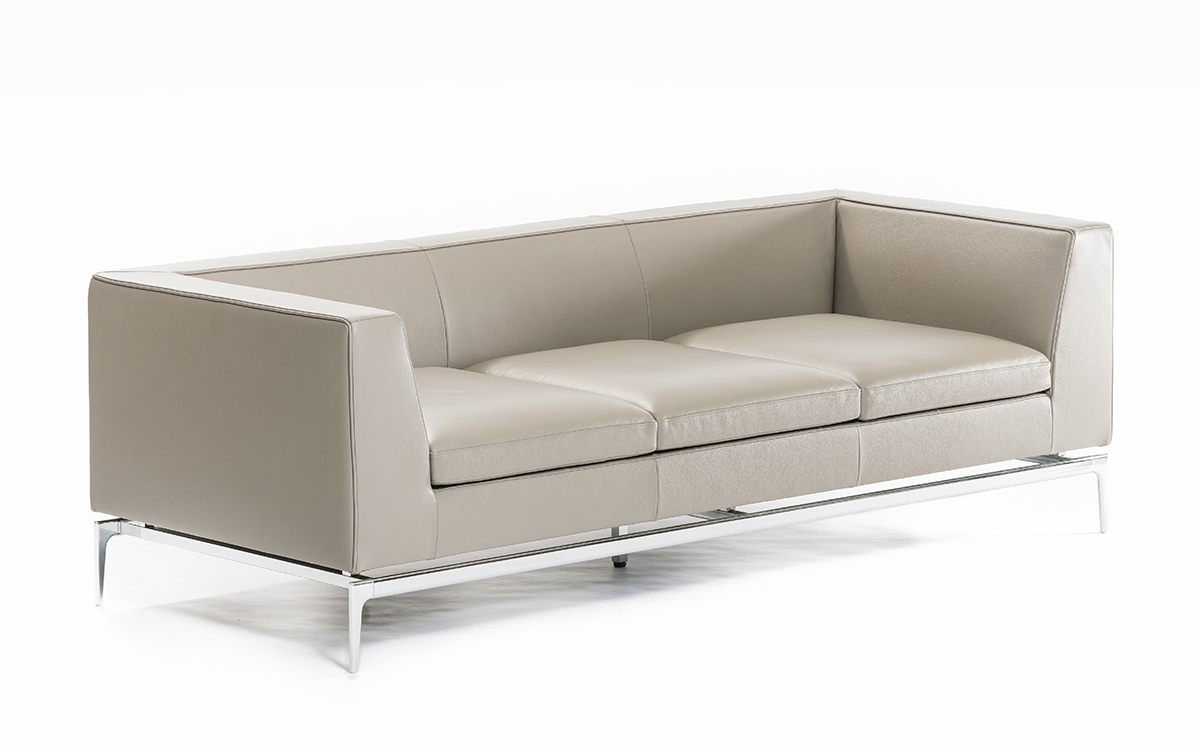 Item No. S-241P / S-242P / S-243P / SI-241P / SI-242P / SI-243P
Size: W1050×D825×H640×SH405 ~ W1990×D825×H640×SH405
Back / Seat
Fabric covering(F)
Leather upholstered(L)
Leg
Aluminum, Steel